Do you have the need for speed? If so, Rush Hour Karting — owned by Adam and Tamer Saad — has everything you need to fuel your passion.
"I was born and raised in Garner, NC," said Adam Saad. "An actual native! My family is from Egypt, and they moved here a couple of years before I was born. After graduating from ECU with a business degree, I went to work for the family business (Garner TV & Appliances), until my brother, my cousin, and myself started the original Rush Hour Karting in Garner in 2005."
If you're thinking of the go-karts you rode as a child, think again — Rush Hour offers an all-indoor high-speed karting experience with European-designed karts that go almost 40 mph. If you feel like eating or throwing something while you're there, delicious food and "axe-ing" are available at both locations, as well as pool tables, video games, and much more. Whether you're in Garner or Morrisville, you're in for a wheelie good time. Read on to learn more about what drives their success.
What is Rush Hour Karting?
Indoor and high-speed karting is not exactly a new concept — it has been done in Europe and Asia for a long time. In fact, this is how a lot of the professional F1 racers get their start. When most people think about karting, they think of the "kiddie" style karting combined with putt-putt courses and arcades. Ours is more fine tuned for adults and serious racing enthusiasts.
What experiences do you provide at both locations?
We finally opened up a second location in Morrisville (we actually call it RTP), which is night and day different from the track in Garner. Where Garner has gas go-karts, RTP has electric karts that drive completely differently. It is nice to experience the difference! Also, RTP is a multi-level track, where Garner is a longer, single-level track. Since the karts are electric in RTP, there is no noise or fumes that can bother some people, and the whole facility is climate controlled. In Garner, we have to let fresh ventilation in to remove the carbon monoxide, so there's no AC on the track — which means it can get a little warm in the summer.
Our RTP location is more corporate focused. We have a giant meeting room that can hold up to 300 people and a smaller board room equipped with golfing simulators. We even have five racing simulators, which are the real deal! Completely motion-activated seating and three screens make you feel as if you are in a real F1 race car!
Both locations have mezzanines that overlook the whole track, which really give you a bird's-eye view. There is a great restaurant/ sports bar in both locations, where everything is made from scratch. We even make our own dough and pizza sauce for the pizzas! Best in town!!!
What leagues/camps do you offer?
We do leagues in the Garner location on Tuesday nights, which is always packed! We also do a junior league for kids on Sunday mornings, which is also pretty packed. We do not have junior karts in the RTP location, only adult karts, as we are more corporate focused here.
We have summer camp in Garner only, which fully books up every summer. It is more than just a camp with karts. It is an actual karting academy, where kids learn different techniques and racing skills to really improve their times on track. We concentrate on teaching good sportsmanship as well!
Why would you recommend Rush Hour for corporate outings?
Our main clientele are companies that are doing corporate outings, with a focus on team building and collaboration. Being central to the RTP area, where there are many large and small companies, retaining good employees is all about keeping them engaged and refreshed. This is not achievable by salary and bonuses alone — you have to be able to go outside of the company and bond with your coworkers in a totally different environment. This really helps achieve the most out of your crew, when they can return to the office refreshed and with new camaraderie and appreciation for each other!
For the company outings, you really cannot go wrong with either location. Because the karts in Garner are gas, they run longer times, so we can do endurance races. During these, teams are made up of several drivers, and every 10 minutes they have to pull into the pits and work as a team to get the old driver out, put the new driver in, put on their safety equipment, seat belt them in, and push them out to race! No matter how fast you race, it's all about how quickly you can do the driver changes. Working as a team is how you win the race. It's very thrilling and a great team-bonding experience!
In addition to the racing, we have a giant 34 passenger luxury bus to pick up our corporate clients. We offer many entertainment activities — from karting, to axe throwing, to golf sims. We can cater an amazing meal, including cocktails, beer, and wine. We have meeting spaces in both locations. We even have an amazing selection of prizes and trophies as keepsakes for fun. And lastly, we will bus you back to the office or hotel! We provide the perfect company outing, from A to Z, without the company representative having to coordinate with several vendors. Just one call, and we arrange the whole thing!
What has been the best, or most surprising, aspect of owning a business?
Owning a business is, without a doubt, very challenging at times — but what makes the difference is the crew you have working with you. If you have a good team that represents the company well and makes sure that they are doing everything possible to ensure the customer has a great experience, it makes everything much better. We treat our team extremely well, and in turn, they treat the customers extremely well — and all goes round!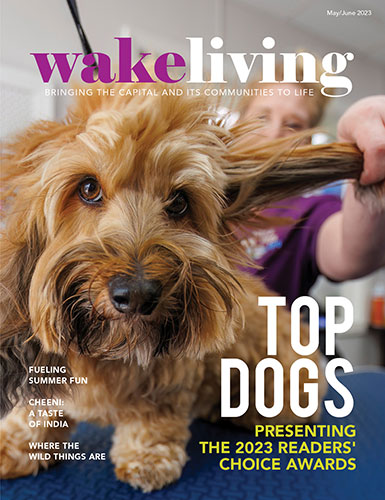 Small Business Spotlight: Rush Hour Karting