Does the word "boutique" draw you straight in the door, credit card in tow, or have you running for the hills? For many people, it's the latter — but Scarlet Street, a local clothing boutique based out of Raleigh, is here to change that.
"Working for boutiques in the past, I noticed they were not inclusive and were focused on bringing in one type of customer," said Maggie Murphy, owner of Scarlet Street. "I had trouble connecting with people over clothes that I couldn't wear myself. I wanted to create something that was not only inclusive, but comfortable for different body types, ages, races, and genders."
After earning a degree in fashion merchandising and consumer studies at East Carolina University, Murphy, a Raleigh native, opened Scarlet Street online in February 2020. Murphy chose her business name carefully — scarlet, a bold shade of red, flew in the face of the popular, precious pinks that often characterize local boutiques, as well as being a nod to her own head of hair.
"Similarly, many boutiques use 'Lane' or 'Avenue,' so I chose 'Street' for my interpretation of street style clothing which is affordable, transitional, and body inclusive," said Murphy. "The styles I sell are loose cut, and have elastic or string ties which make them adaptive for multiple body types. The idea is for the clothes to fit the shopper, not for the shopper to fit the clothes."
Although the online store has been open for two years, Scarlet Street can be found at Painted Tree Boutiques in Cary and pop-up markets all over the Raleigh area. Visit their website to check out their pop-up schedule!
"I want everyone to feel comfortable shopping at Scarlet Street," said Murphy. "I carry sizes small through 3X and encourage people to step outside of their comfort zone. When I hear customers saying, 'I can't wear that,' it motivates me even more to show that fashion is for everyone."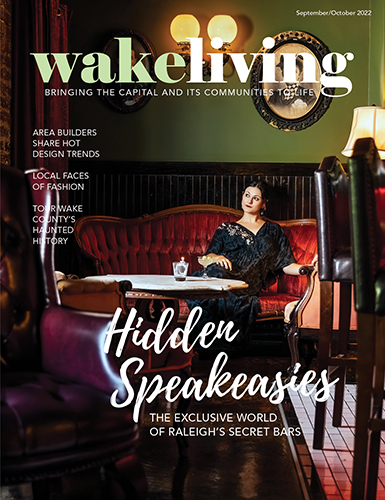 On Trend: Inclusive Fashion