As you might have seen on social media, permanent jewelry is having a moment — which is great news for those of us who have trouble keeping track of things (or simply crave a little permanence in our lives).
"Permanent jewelry consists of gold-filled and sterling silver bracelets, rings, and necklaces that are custom fitted and welded on. Therefore, permanent jewelry does not have a clasp," said Taylor England, owner of Linked by Taylor. "My permanent jewelry business is taking off because it's a fun experience that friends, mothers and daughters, and couples can do together. Frequently, the jewelry signifies something special, like a reminder of a loved one who is far away or as a symbol of a lasting relationship. It's kind of like a tattoo — only not that permanent!"
Although the concept of permanent jewelry is trending, it's not necessarily new. In 1969, Cartier introduced the Love Bracelet, which can only be secured and taken off by a screwdriver. Thankfully, today's version is a much simpler — and affordable — option.
"With permanent jewelry, you are able to get a custom-fitted piece of beautiful jewelry that will not tarnish," said England. "The cost is super affordable, and the experience is very cool. And it's, well, permanent for as long as you want to wear it."
Interested? You're not alone! Since its launch in January 2023, Linked by Taylor — a traveling business based between Raleigh and Fayetteville — has already held 23 events and is booked into June.
"I offer 14 karat gold filled and sterling silver chains, as well as charms that can be added," said England. "I also offer custom-fitted rings and necklaces. I do pop-up events at local businesses, boutiques, and markets, as well as hosted parties, such as bridal showers, bachelorette parties, or just fun girls' nights. I post my weekly schedule of where I'll be on my social media accounts. Find me on Instagram and Facebook!"
@linkedbytaylor.jewelry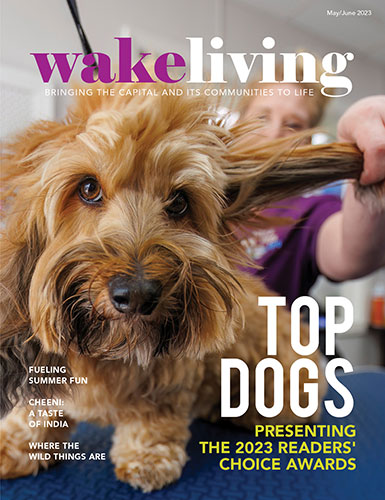 On Trend: Permanent Jewelry