We all have those childhood memories we'll never forget, like popping wheelies outside on a nice summer day with your brand-new Huffy BMX bike. Or playing football with the gang at school, trying to avoid the large, above-ground steel pipes used for watering the grass.
One such memory for me was chasing down the ice cream truck that would come down Mulberry Avenue and make its way down Fourth Street in my hometown of Atwater, California.
After catching up to the truck, I would either order a multicolored Bomb Pop or an Orange Creamsicle. I had to eat the Creamsicle as fast as possible because the frozen treat would soon melt in the Central Valley heat, leaving a sticky mess behind.
But that taste — it lasts with you forever. And that's precisely the nostalgic memory that came back to me when I tried Bull City Ciderworks Crème de l'Orange.
Bull City Ciderworks, which opened its Cary taproom at 210 E. Chatham Street in March, is a great new addition to the growing downtown vibe. And according to Taproom Manager Aiden Sisson, the Crème de l'Orange was dreamed up during an annual staff cider competition.
The cider, which originated at its Lexington taproom back in 2021, has received enough attention that Bull City Ciderworks has added Crème de l'Orange to its core lineup.
What does that mean for you? It means you should be able to find this take on a classic Orange Creamsicle at any Bull City Ciderworks location. "We decided to give it a French name to make it sound fancy," Sisson said. "It's got a solid, sweet flavor that is usable in many of our cocktails."
With Crème de l'Orange joining the list of core ciders such as Cherry Tart, Rhize Up, Upcide Down, and Bludacris, finding something at the taproom to quench your thirst shouldn't be a problem. Bull City Ciderworks has locations in Durham, Lexington, Greensboro, and Cary. A Wilmington location is coming soon.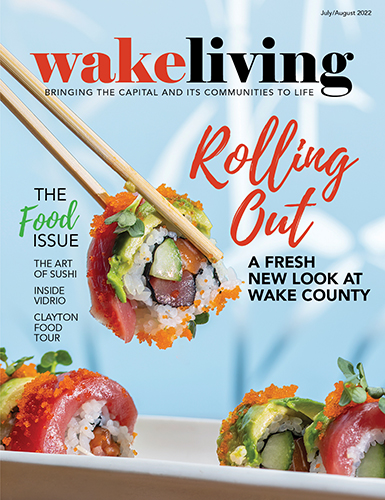 Celebrated Spirits: Crème de l'Orange Cider from Bull City Ciderworks