Short hair one day, long the next? With the rising trend of hair extensions, anything is possible! If you're a newbie who is interested in adding some luscious locks for an event (or just for fun) you might have some pretty common concerns. Will they look natural? Are they comfortable? How long do they last?
To answer all of your burning questions about adding some length to your life, we recently spoke with Lindsay Ritenour — a hairstylist and extension specialist at Twisted Scizzors Salon in Cary.
What are some common misconceptions regarding hair extensions?
I'd say a huge misconception about hair extensions is that they damage your hair. They can be damaging if installed improperly, but installed correctly they actually can help your hair grow. Because the hair is being protected by the extensions, you aren't having to put as much heat on your hair or wash it as often. You can also color your hair just by adding extensions, without causing any damage.
How are extensions applied?
Hair extensions can be applied in many different ways. I'm trained in five different methods: hand-tied, volume wefts, K-tips, tape-ins, and Itips. I'd say my most popular methods are hand-tied and the volume wefts, both starting with a horseshoe section of beads installed in the hair that act as anchors. Once that is laid out, I start to sew the extensions onto the hair that is above the bead all the way to the end to secure everything in place.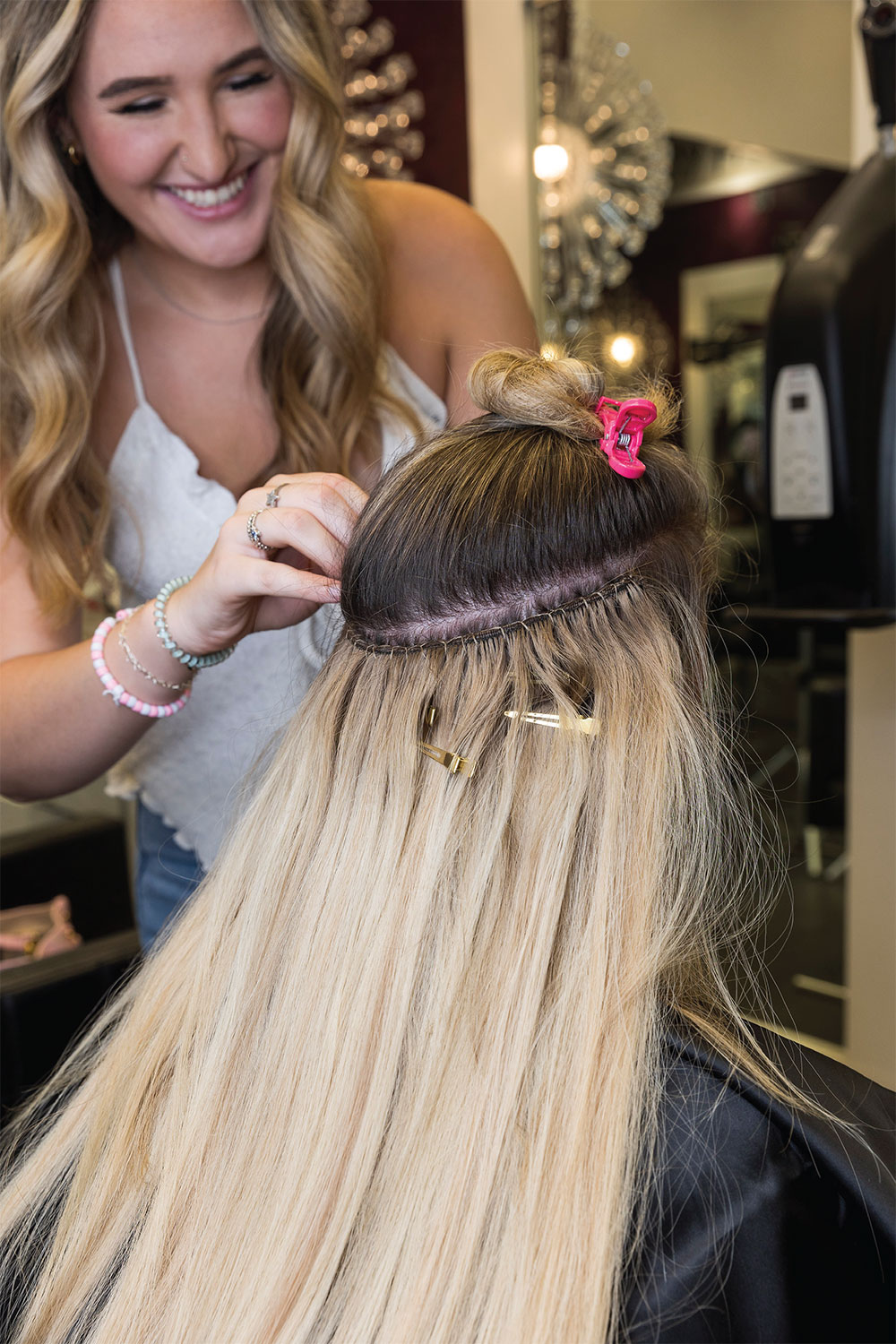 Why do people commonly get hair extensions?
Not everyone wants extensions just for length — we do them to add fullness, fill in sparse areas, or for a pop of fun colors without having to actually color your hair. If you'd like a more temporary option, but still want human hair, we can make custom clip-ins that match perfectly with your hair.
How long do they last?
For hand-tied and volume wefts, the hair itself lasts for a year. It's 100% human hair and just needs to be moved up every 6 to 8 weeks as your hair grows out. Pricing varies depending on the application method and desired end result. K-tips and I-tips are individual extensions, so they are perfect for just filling in the front. K-tips are heat fused to the hair with a keratin bond and last for 4 to 6 months without maintenance.
Anything else we should know?
Extensions have always been popular, but the hand-tied and volume wefts have started to explode in popularity the past few years. With all the influencers and celebrities getting extensions, people are more open about having them. They have improved so much over the years, and they are a great way to make all your hair dreams come true!
For more information about hair extensions or to make an appointment, follow @beautybylindsayy on Instagram and TikTok.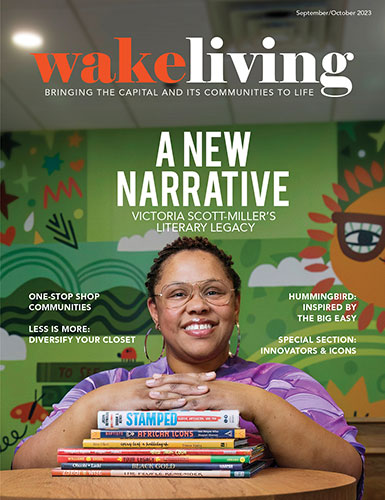 On Trend: Hair Extensions