La Surfeza is clean, crisp, and refreshing. With a touch of lime zest added for citrusy brightness, this zippy Mexican lager is the perfect boat beer. Relax on the beach or poolside with a taco in one hand and a La Surfeza in the other!
About Salty Turtle Beer Company: Surf City-based Salty Turtle Beer Company got its start in 2016 when Dean Kelley fortuitously attended a neighborhood garage sale where Daniel Callender was serving homebrew. Both former Marines, the two hit it off. Since then, they've added North Carolina-native business partner Zack White, shared many pints of Coastline Kölsch, and expanded with the addition of a Raleigh taproom — the Carolina Coast meets the City of Oaks!
Offering beer styles both bold and classic, STBC caters to the creativity that the brewing process inherently encourages. (Betio Blonde Ale, anyone?) They also give back to the community through donations to the Karen Beasley Turtle Rescue & Rehabilitation Center and hosting fundraising events benefiting causes ranging from vets to pets.
The Raleigh taproom features 14 beers on draft, plus plenty of wine, cider, and nonalcoholic beverages. They host weekly run and cycling clubs, with many more events in the works, and neighboring restaurants offer delicious options for folks to enjoy while they sip. Find their brews at bottle shops and grocery stores throughout the area.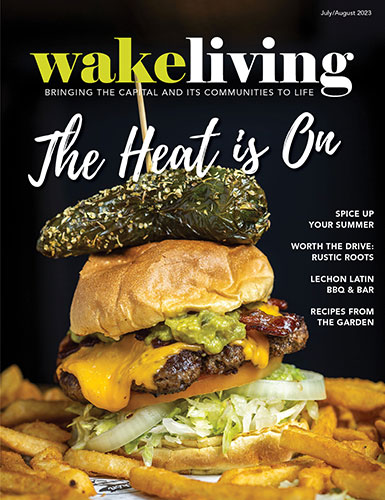 Celebrated Spirits: La Surfeza