Anyone else obsessed with summer?
I love all seasons, but the warm weather, longer days, cute sun dresses, and trips to the beach or lake put summer at the top of my list.
I know the heat and humidity are unbearable at times (my husband agrees), but summertime memories — sunset dinner on a rooftop patio, fresh-churned ice cream from a festival, hunting for shells along the Carolina coastline — are worth a little sweat.
Still not sold? Consider these health benefits:
Improved Mental Health: Summer is the perfect time to reconnect with family and friends, step away from work, and embrace a slower pace of life. Research shows that people who spend more time outside during the summer months experience less anxiety and depression.
Increased Physical Activity: With longer days and warmer weather, it's easier to stay active during the summer. From hiking and biking to swimming and boating, there are endless opportunities to get moving and enjoy nature.
Vitamin D: Sun exposure is a natural way to boost vitamin D levels — essential for bone strength, immune function, and overall health.
Ready to dive in? Here are a few of my summer essentials:
1. Giant Inflatable: I'm talking the kind that can hold six adults for a day at the lake. We got the speedboat, and my girlfriend grabbed the flamingo. The great photo ops and laughter that will undoubtedly ensue are well worth the hassle of blowing it up.
2. Summer Kimono: This simple accessory can instantly elevate your look from simple to boho, and it also works great as a pool coverup. Their versatility makes them perfect for summer travel. Look online for an endless selection of colors, patterns, and prices.
3. Sunscreen: Stock up on the SPF, and be sure to get separate products for face and body coverage to avoid the lobster look and protect your skin. Plus, it's a great habit to get into year-round, since evidence shows daily sunscreen use helps slow down the skin's aging process. My pick: EltaMD SPF 36 Tinted Sunscreen.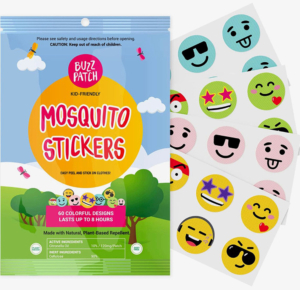 4. Mosquito Repellent Patches: North Carolina mosquitos are no joke. Stick-on patches last up to 72 hours and smell way better than DEET. And they're cute little stickers, so your kids will actually WANT to use them! I vouch for BuzzPatch Mosquito Patch Stickers for Kids.
5. Snow Cones: Add this iconic treat to your summer bucket list. We frequent Pelican's SnoBalls and also love a visit to Hills of Snow in Smithfield.
6. Kabob Grilling Baskets: Spend more time enjoying the outdoors and less time on the prep work during grilling season.
7. Floating Beer Pong Table: Have fun while you day drink! The kids love to play, too (just make sure you sub out their drinks).
8. Waterproof Phone Pouch: Throw your phone around your neck to keep your hands free for all your beach gear — and make sure it's handy for documenting all those summer memories. You can even take underwater photos!
9. Yard Sprinkler: Everyone turns into a carefree kid when the sprinkler's in the yard. A simple hardware store model will suffice, or go all out with a fancy one designed for play. My daughter, Ella, loves our 6-foot inflatable unicorn sprinkler.
10. Breezy White Dress: Feel cute and comfortable while you show off your tan with a summer wardrobe staple that works with flip-flops, heels, and everything in between.
Now get out there and have some fun! Tag me on your adventures @EricaDeLong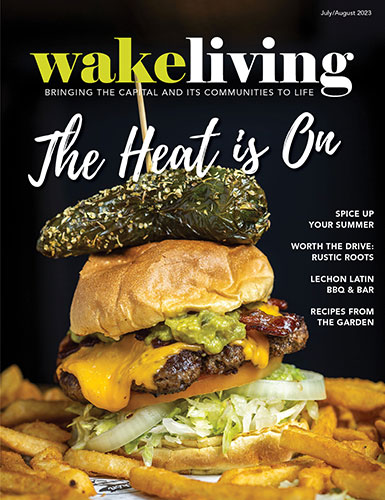 Erica Chats: Embrace Summer